34th President of The United States
---
"A people that values its privileges above its principles soon loses both."
54 of the 104 units at The Exchange are Eisenhower Units which feature two bedrooms, two baths, living area and a den.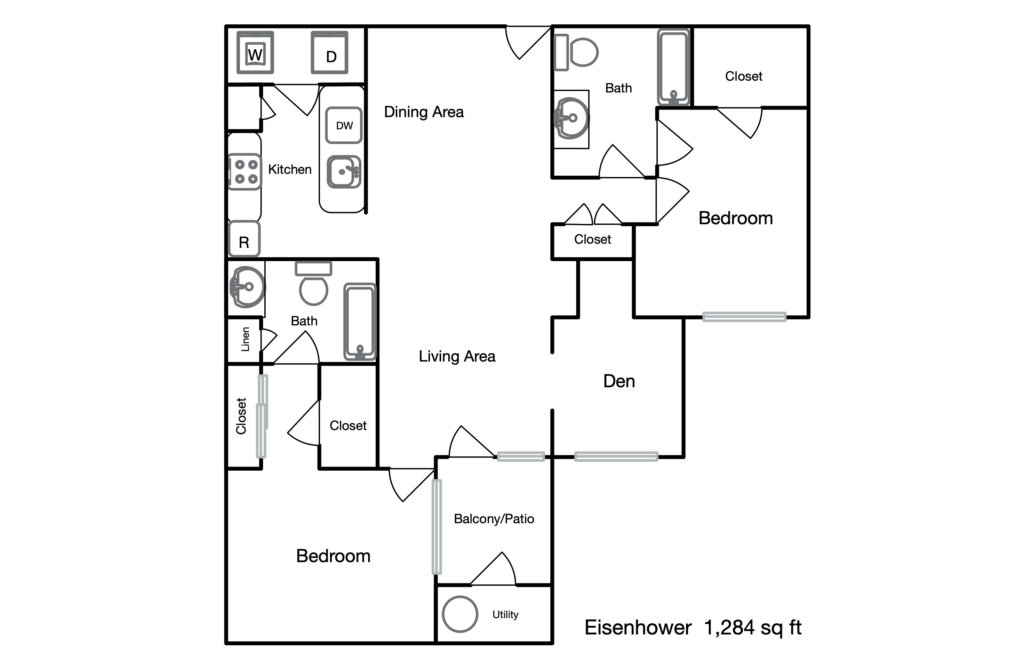 Here are some photos of an Eisenhower unit:
These units are not necessarily for sale. Please see a Realtor to explore units currently for sale at The Exchange at Van Dorn.