Learn about The Exchange at Van Dorn and what it's like to live here.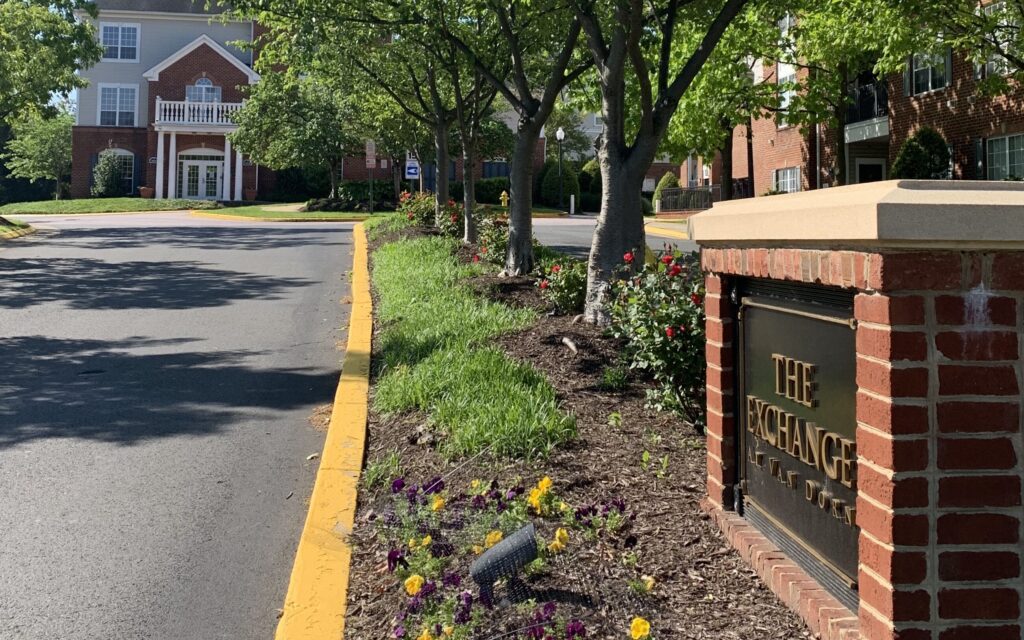 Scroll down or click on this list to learn more about The Exchange.
---
Exchange Location
The Exchange At Van Dorn is a condominium community located at 4840 Eisenhower Ave in the Eisenhower Valley neighborhood of Alexandria, Virginia.
---
Property
We are a mid-size pet-friendly community, comprised of 404 units distributed across six four-story residential buildings. Units range in size from 600 sq ft to 1,284 sq ft.
We have two connected, four-level parking structures for residents and guests which include controlled access and active monitoring. Street-level parking is available for contractors and visitors and bicycle storage is available at reserved parking spaces and bike racks. Mail rooms are located in each garage.
---
Amenities
Our office/clubhouse offers amenities which include a basketball court, shower rooms for our pool, and a billiards room on the first floor.
The second floor is where our management office, board room and great room with fireplace are located.
On the third floor we have a business center with internet workstations and printer and two rooms of workout facilities.
Public Wi-Fi is available throughout the clubhouse.
Our outdoor amenities include a gazebo and seven outdoor dining areas which include a combination of gas and charcoal grills
Our extensive landscaping includes a gazebo, two pergolas, a dozen park benches, a series of outdoor fitness areas, a dog park, a koi pond with fountain, and sidewalks which wind through our wooded yards.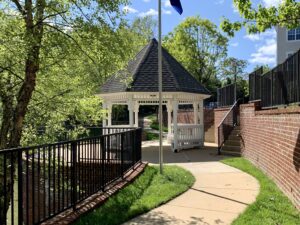 ---
Neighborhood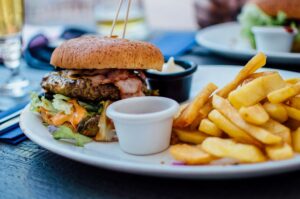 We are centrally located with lots of entertainment, shopping and dining options.
Jump to this page for a list of more than 100 of our favorite locations and essential services in our neighborhood.
---
Transportation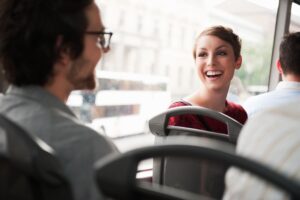 The Van Dorn Metro Station is less than a 10 minute walk from our front door, or just a 5 minute shuttle ride during weekday rush hours. We also have a regional bus stop at the property.
Eisenhower Ave is a bike-friendly route that connects The Exchange to the Hoffman Center, NSF, Federal Courthouse, PTO, and Old Town, which are all just a short ride away.
Our direct connection to I-395 and I-95 provides unlimited options for longer trips. For information about all travel options, including our three major airports and multiple Amtrak stations, go here for details.
---
Purchase and Sale of Units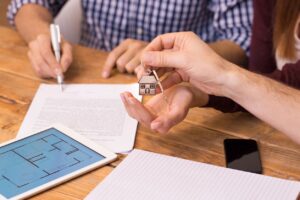 Rental and sale of units are always handled by individual owners or their agents. This allows our management office to focus on the needs of our residents.
To find units that may be available, please see our list of agents familiar with The Exchange. Units for sale or rent are often listed on multiple online sites.
Our property is in strong demand. We recommend you frequently check for availability.