35th President of The United States
---
"Change is the law of life. And those who look only to the past or present are certain to miss the future."
124 of the 404 units at The Exchange are 1,096 square foot Kennedys which feature two bedrooms and two baths. First floor units have a railed patio rather than a balcony. Fourth floor units include a fireplace in the Living Area.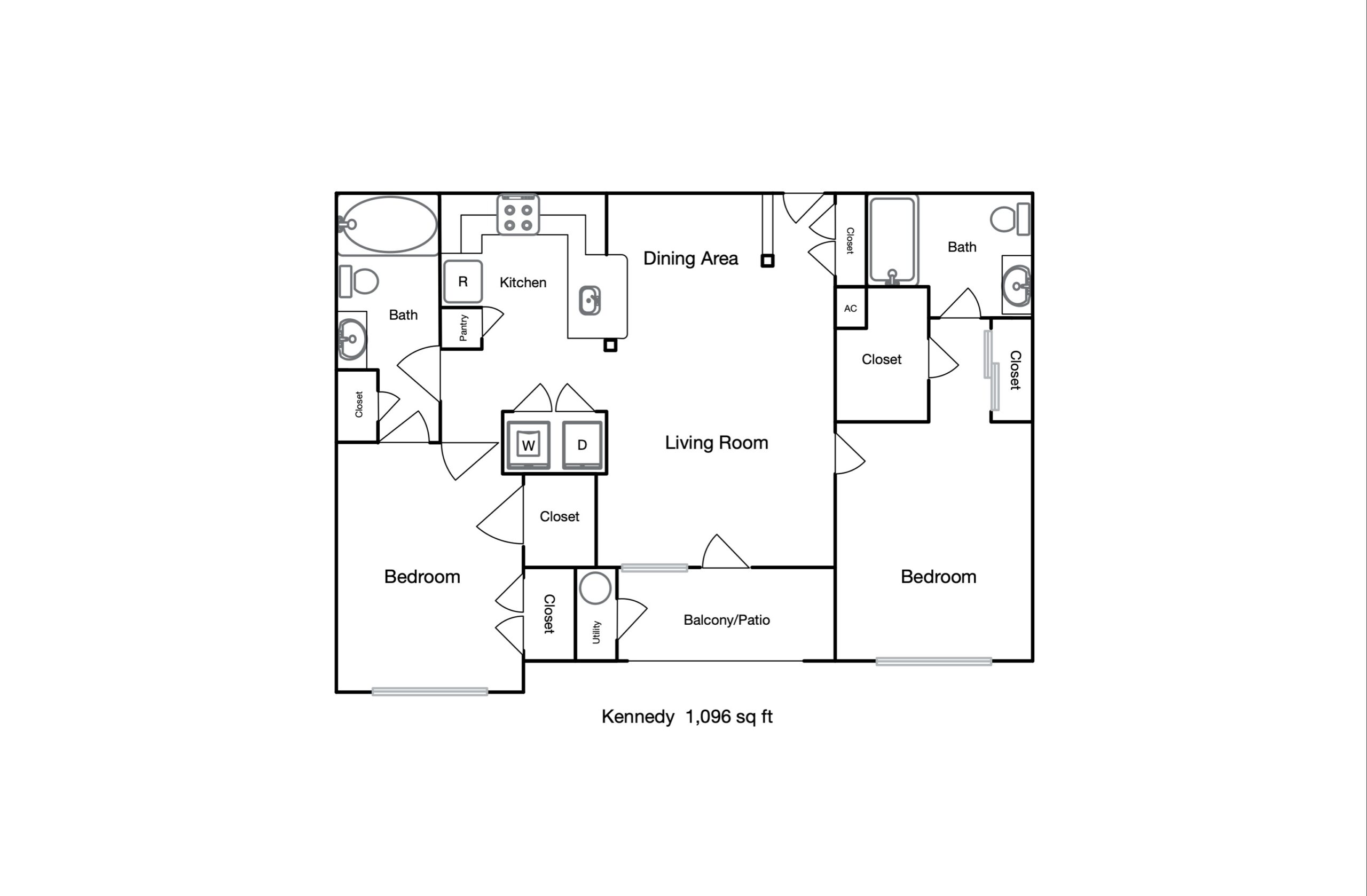 Here are some photos of Kennedy units
Photo Gallery of Kennedy Units
These units are not necessarily for sale. Please see a Realtor to explore units currently for sale at The Exchange at Van Dorn.