Buy or Sell a Condo at The Exchange at Van Dorn through theses contacts who are familiar with our property and our neighborhood in Alexandria.
---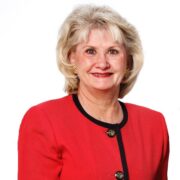 Cindy Schneider
Jenny "JB" Betres Kirkland
Whether you would like to buy or sell a condo at The Exchange at Van Dorn, these Realtors can answer any questions you might have regarding our floor plans, pets, pools and parking.
You can choose from seven floor plans at The Exchange, all named after US presidents. Units on the ground floor feature patios, while higher units have balconies. Many fourth floor units include a gas fireplace.
Each unit includes at least one parking space in one of our two parking structures. Larger units include two parking spaces. Guest spaces are also available both on the street and in our garages.
The Exchange is pet-friendly and many dog stations can be found along our sidewalks and walking trails. In fact, we are one of the few condominiums in Alexandria to have our own dog park, where dogs can play and owners can sit and chat with their neighbors.
Our landscaped trails allow both people and pups to enjoy our tree-covered and landscaped grounds, which include gas and charcoal grills in our many courtyards and public areas.
If gardening is your thing, a number of assigned plots are available to grow your vegetables. Balcony gardening is also popular at The Exchange, which allows us to attach flower boxes to our balcony railings along with hanging pots.
These Realtors can also tell you about the myriad activities that can be found in our diverse and historic Eisenhower Valley neighborhood of Alexandria.