26th & 32nd Presidents of The United States
---
"People don't care how much you know until they know how much you care" — Theodore Roosevelt
"No, I won't give up." — Franklin D. Roosevelt
140 of the 404 units at The Exchange are 772 square foot Roosevelts which feature one bedroom and one bath. First floor units have a railed patio rather than a balcony.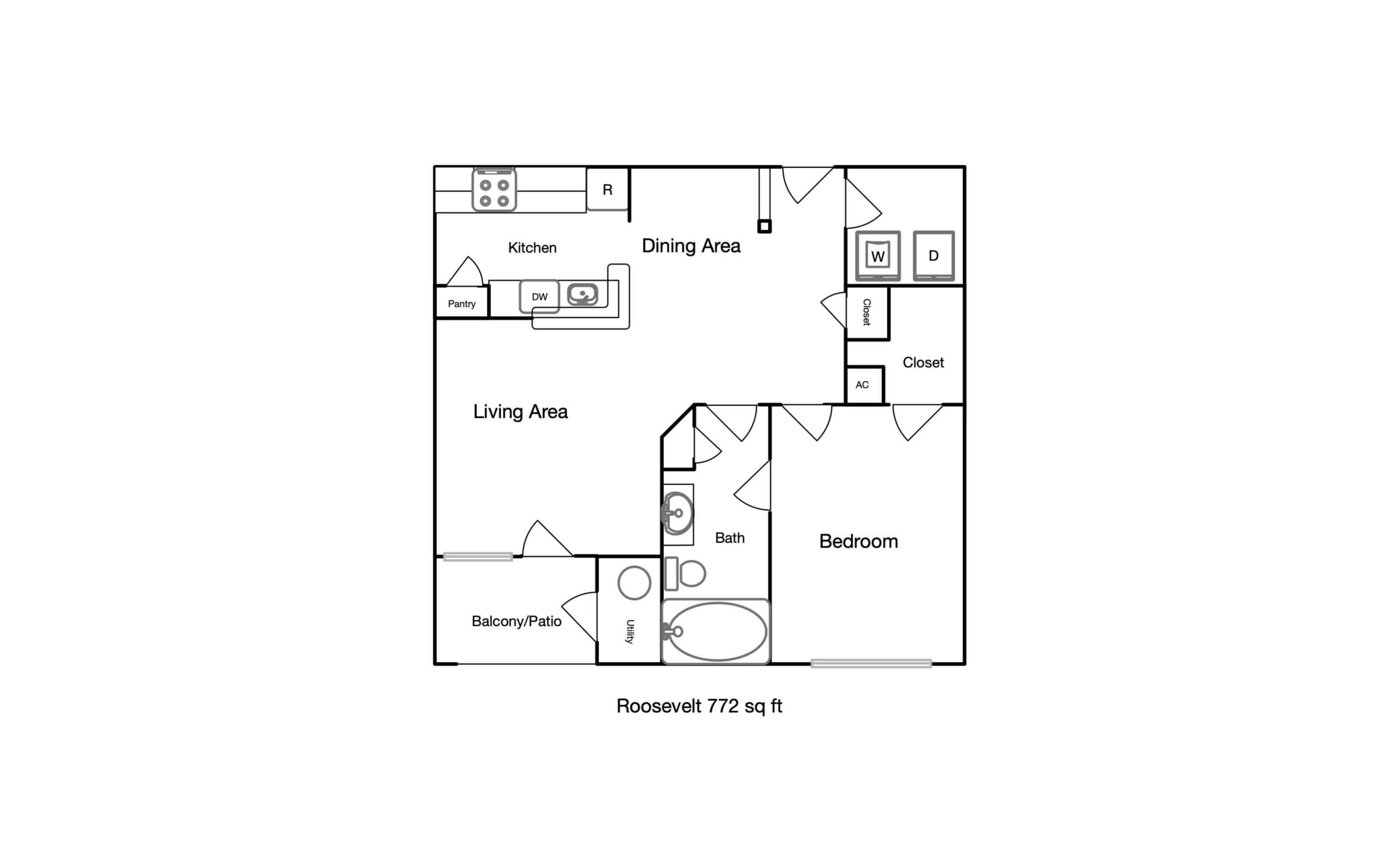 Roosevelt 1 Bedroom / 1 Bath
These units are not necessarily for sale. Please see a Realtor to explore units currently for sale at The Exchange at Van Dorn.