Exchange residents have limitless travel options with three airports, The Washington Beltway, Amtrak, Metro and Bus options at their doorstep.
Metro
The Exchange is centrally located and connected to multiple travel options, beginning with our morning and afternoon shuttle to the Van Dorn Metro station on the Blue Line. If you prefer exercise, the same station is a less than 10 minute walk away. Many residents use Metro for their weekday commutes to downtown DC and other locations. You can use the Metro to get your to, or near, much of the Capital region.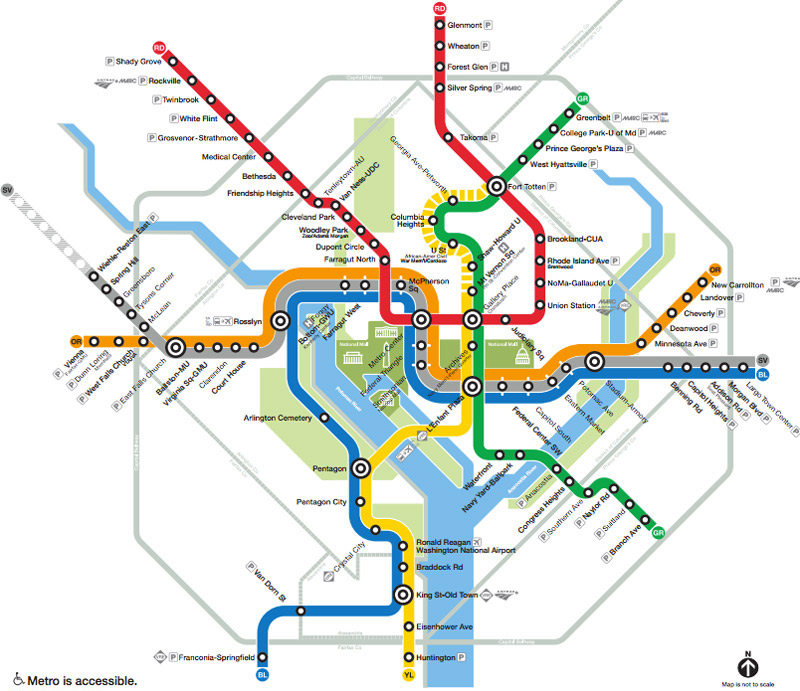 Dash Bus
For getting around Alexandria, it's hard to beat DASH. There is a DASH stop (AT5 & AT7) on the property. DASH is perfect if you're commuting to and from either the PTO or the Federal Courthouse at the other end of Eisenhower Ave.
Car
If you choose to drive, the Eisenhower Connector to the Washington Beltway is only a few blocks from our front door, providing quick access to I95 and just about anywhere you might like to go.
VDOT Live Traffic Cam – Eisenhower Connector to Beltway
Airports
If you're flying, there are few other areas in the country with easier access to three major airports. Whether you're doing a day trip to the Big Apple, crossing the country, or crossing the pond, Reagan National (DCA), Dulles International (IAD) and Thurgood Marshall International (BWI) have you covered.
Reagan / DCA
Reagan/Washington National (DCA) is the closest and most convenient airport and can be reached via Metro (3 stops from Van Dorn on the Blue Line), car, or Uber/Lift/cab in about 15 minutes.
DCA National Arrivals and Departures
Dulles / IAD
Dulles International (IAD) and Baltimore International (BWI) are both a quick 30 mile/45 minute freeway drive away.
IAD Dulles Arrivals and Departures
Baltimore / BWI
BWI is a great airport. Though it is the same distance from us as Dulles, because of the route, the trip to or from BWI generally takes 20-30 minutes longer than a trip to Dulles. That said, you can't get a direct flight from Dulles to Iceland, but you can from BWI.
BWI Baltimore Arrivals and Departures
Amtrak
Alexandria has it's own regional Amtrak rail station (co-located with the King Street metro station – just two stops away from The Exchange on the Blue Line). Union station in downtown DC (also accessible via Metro) offers journeys to all Amtrak routes, including the Acela to and from New York. Just a few minutes south of the Exchange via I-95 is the station for Amtrak's only Car Train which can provide both you and your car an overnight, non-stop sleeper-car trip to Orlando.